The Healthiest Cheese to Include In your Diet?
Cheese is a unique dairy product, the taste of which cannot be compared with anything. It contains a lot of calcium and proteins, but some of its types can contain a high proportion of fat and salt.
Let's find out which cheese is the healthiest.
It is necessary to Know how much to consume…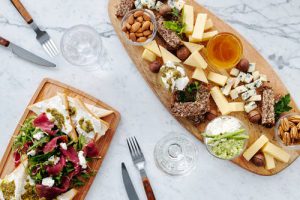 Calcium, proteins, amino acids – this is what our body will not be able to fully function without. There are more than enough of these substances in the cheese. Therefore, it is recommended to be eaten by both adults and children.
However, do not forget that the product is famous for its high calorie content, so you should not overuse it.
The benefits of cheese for the human body will be invaluable if its dose in the diet is moderate. While dieting, it is better to prefer fresh cheeses than aged ones. Fresh cheese varieties are also a priority.
The healthiest cheese will be the one made from sheep's or goat's milk. The product of those producers whose animals graze in natural conditions will be healthier. It is important that the feed additives are exclusively organic.
Hard or soft cheese: What to choose?
Which cheese is healthier, hard or soft? If we look at it from the point of view of digestibility, then the lead can be given to soft varieties. The production process allows them to be enriched with useful whey proteins, which cannot be found in hard cheese.
Hard cheese contains more protein than others. The dairy product is also enriched with methionine, lysine, tryptophan and other amino acids.
Summing up, we can say that cheese is an excellent addition to a balanced diet.
The healthiest types of cheese?
As already noted, cheese is a high-calorie product, which is why many exclude it from their diet. This is especially true for those who follow a diet. However, there are varieties that are suitable for a healthy diet. So, the most healthy cheeses that are important to eat to maintain health: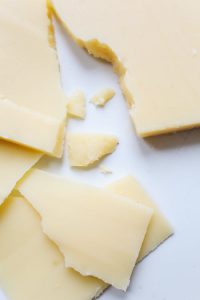 Ricotta – this product contains proteins, zinc, vitamins A and B. It is not much salt and the percentage of fat is low. It is made from whey and can be recognized by its white color and granular structure. By consuming it regularly, you can achieve a decrease in blood pressure.
Pecorino Romano  – the main raw material for its preparation is sheep's milk. It is no less useful than the previous variety. Belongs to the category of hard cheeses. It can be fried, often sauces are prepared from this variet.
Parmesan If you ask yourself which hard cheeses are most useful for humans, then the first line can be given to this particular variety. It matures for at least a year, and sometimes it takes 2-3 years. This variety is especially useful for women, children and people whose life is associated with sports. Parmesan is much better absorbed in the body than other varieties. It is rich in calcium and phosphorus, which are very important for strong bones.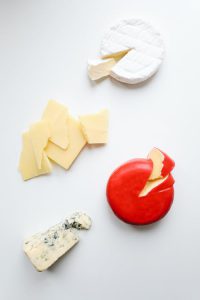 Cheddar – This particular variety is beneficial for people who are lactose intolerant. It also contains vitamin K2, which prevents calcium buildup in veins and arteries.
Feta– obtained from goat's milk or sheep's milk. It resembles cottage cheese in consistency. It can often be found in salads with olive oil, cucumbers and tomatoes.
Panela – one of the healthiest is this soft white cheese made from pasteurized cow's milk. It perfectly absorbs other odors such as garlic. It contains a large amount of proteins. When buying, it is better to give preference to cheese with a minimum content of fat and salt.
Support us at Patreon and Get Unique Rewards Here =)
BurnMyFatFast.com main goal is to help you achieve your fitness goals! Be with us!