What You Need to Know When Buying a Bike
There is nothing more enjoyable than buying a bike. In our dreams, we draw the image of an ideal bike, but in reality we often have to choose from the little that money or "habitat" (roads, lifestyle, driving goals) allow us to do.
However, there are a few tips to help you figure out what to look for when buying a bike. It will be discussed in the article today…
Bike type
Like everything else, your purchase should have a clear purpose. A bicycle is a lifestyle. Remember this. Decide which routes you will take on your new acquisition.
If grandiosecycling trips on sandy forest trails or off-season rural off-road are not expected, it makes sense to buy not a fancy mountain bike, but a lighter city or combined hybrid bike. It is useful for daily driving and Sunday walks, and in summer it is perfect for country trips.
Track models are suitable for athletes, and BMX with a low fit for cycling tricks lovers.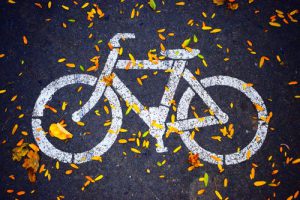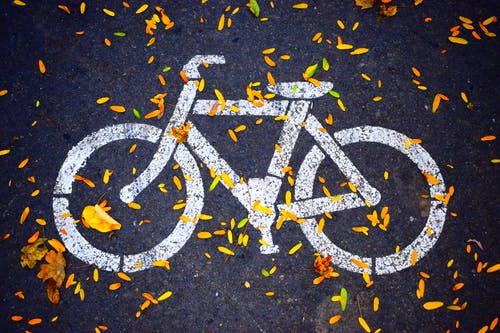 What Brand Do you Want?
Paying for a name just for the sake of a name is unreasonable, but you need to understand: trusted brands are the guarantor of quality. Such bicycles do not cost cheap, but with reasonable operation you will not have to constantly spend money on repairs.
If you are planning to buy a city bike, you can safely choose products from manufacturers such as:
Creme;
Fuji;
Linus;
Peugeot;
Schwinn.
If you are in the mood for hybrid or mountain, pay attention to the following brands:
Giant;
GT;
Hiland;
Kross;
Merida;
Trek.
Fans of light sports models can be recommended road bikes (bicycles with the finest setting of equipment, all the components of which are interdependent, and a lightweight frame) from Orbea, De Rosa, Target and others.
When Buying a Bike Pay Attention to…
1.Wheels + Wheel Calculation Formula
When choosing a bike, be sure to check the diameter of the wheels. The bigger it is, the better. For city driving, a 26-inch diameter is optimal, 28 and 29 are also good, but they help to develop high speeds. Is this good for you – decide for yourself.
You need to know that children's cycling has the following calculation formula. For every 15 cm child's tall, there is a 4-inch increase in diameter. The starting digit is 12 inches. It corresponds to a meter height. Wheels with this diameter are usually found on tricycles.
As for the quality of tires, it is better to choose semi-slick or slick with a small thread. A completely smooth surface without a raised pattern reduces the quality of braking.
2.Brakes
By the way, about the brakes. What's up with them? See which is more convenient for you. If you can handle hydraulics without any problems, please take hydraulic ones.
True, among experienced cyclists there are many who believe that they make the control process heavier, and the very structure of the bike. For driving around the city, rim brakes and even just foot brakes will be enough. The main thing is that they are on the front, and better – on the rear wheel.
Don't forget to check if the chosen option is right for you. Feel free to ask the seller for permission to drive a few meters to make sure the brakes are working and comfortable
3.Frame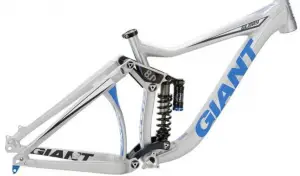 The frame is the backbone of the bike design. It must be strong, that is, steel, and preferably carbon. Steel is quite heavy, special hollow structures are created to lighten the total weight, but such a frame can only be broken when falling from a great height or under a car during an accident.
Carbon is lightweight, durable, but extremely expensive. But aluminum or an alloy with the addition of other metals is water-resistant and cheaper, but the likelihood of crushing it when falling increases
4.Saddle
When choosing a saddle, consider the stiffness as well as the angle of inclination. Wide and elongated seat models are comfortable for a leisurely walking ride, and narrow and elongated ones – for a sporty one.
The saddle cover material must be strong. Usually bike seats are upholstered in leatherette, but there are leather options. Keep in mind that saddle height not only can be adjusted but also should be adjusted to suit the height of the rider.
5.Gear shifting
 Evaluate the spaces of your city to understand how often you will have to change gears. For cities located on hills, planetary hubs with several speeds (there can be 3 or 7) are suitable. Where there are no sudden changes in height, it is easier and cheaper to do without switches at all.
6.Suspension fork 
In most cases, a suspension fork is overkill: it doesn't add lightness or speed to the bike. But in small provincial towns, it is probably needed.
There are not always equipped bicycle zones, you have to go around curbs, and the quality of the road surface leaves much to be desired. Even for city riding, in this case, it is better to choose a hybrid bike with a comfortable fit, suspension fork and two speed switches.
7.Height and fit
To make sure the bike is the right size for you, you need to sit behind the wheel. Therefore, you have to choose yourself a bike, not through the Internet. Frame sizes can range from 35.4 cm to 60.8 cm. In addition, it is important that the distance from the seat tube to the groin is at least 5 cm when placing the foot on the ground and not on the pedal.
rudder height and reach;

lifting and frame geometry;

distance from seat to pedal;

the degree of softness of the seat.
It is important not just to sit on the bike, but to ride a little in order to understand how it is adapted to the change in body position. If at least one of the listed criteria does not suit you, move on to the next model. The fit must be perfect – this is your posture, your health, your safety.
P.S
If you have to take the bike off hand, make sure that the bike is in good working order. For a quality diagnosis, take someone with you to give you good advice. Examine the frame especially carefully. Are there any painstakingly painted over rust spots on it?
If the frame is in good working order, if you wish, you can update the steering wheel, wheels, and other parts, turning even an old Soviet unit into a stylish, and most importantly, easy-to-use nostalgic model.
Support our research at Patreon and Get Unique Rewards Here =)
BurnMyFatFast.com main goal is to help you achieve your fitness goals! Be with us!