Why stretching is useful?
The number of fans of stretching for the development of flexibility is growing rapidly every year.
Fitness clubs create different groups for different ages and fitness levels. There is even children's stretching, which allows you to form correct posture and develop flexibility from an early age.
Stretching helps to realize the popular dream of girls and women to sit on a split, because this particular direction is aimed at stretching the muscles of the arms and legs. However, this is far from the limit! In the classroom, the whole body is worked out: neck, back, arms, legs, abs, etc.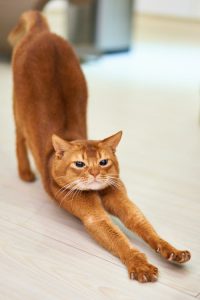 This type of training takes place at the gyms on mats, as a rule, begins with a warm-up, during which the trainer helps the students to carefully and gradually prepare the body for stretching in order to avoid injury.
Why is stretching useful?
We can talk about the benefits of this direction for a very long time, because during the classes various sets of exercises are used, the regular implementation of which has a beneficial effect on the entire body. For modern people, namely residents of megalopolises, who often suffer from physical inactivity, the benefits of stretching are undeniable, because it helps:
Tighten the body,

Model the muscle corset

improve posture and coordination

work out muscle stabilizers that are rarely used in everyday life

Develop flexibility

Prolong body youth

Get rid of stagnation

Improve blood circulation and metabolism
In addition, stretching classes lift your spirits, give courage, and help fight stress and tension. A person's self-esteem rises, new friends and interests appear, plans for the future, new goals for self-improveme.nt..
Stretching Rules?
The rules for everyone who plans to do stretching are following :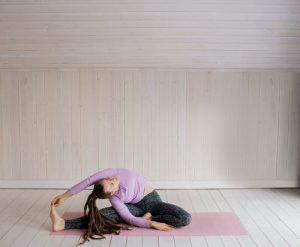 The duration of the stretching exercise is easy to determine on your own. As soon as pain appears, it is necessary to change the position of the body. Start stretching after active training at the gym.
The blood will flow to the muscles, increasing their elasticity. Watch your breathing. Do not hold back the air, as it will cease to flow to the muscles. Try to breathe evenly and rhythmically. Don't overwhelm yourself after stretching. Hard work will cause overexertion and fatigue.
Does stretching help you to lose weight?
Many argue that the benefits of stretching for weight loss are questionable, because it is mostly a static load. However, this sport direction helps to significantly tighten the body and make the figure attractive.
The use of stretching for the figure is colossal, with regular exercise, the flabby and loose body becomes juicy and appetizing, the shapes are round. It is not at all necessary to dream of becoming thin all your life, a sporty fit body and feminine forms look much more impressive. All this can give you stretching!
If you are interested in the rapid loss of extra kg, you should combine stretching with aerobics, jogging and other dynamic activities. In this case, the burning of excess fat will be more active, and stretching will help tighten the skin and make the figure athletic, attractive without stretch marks and other traces of rapid weight loss on the skin.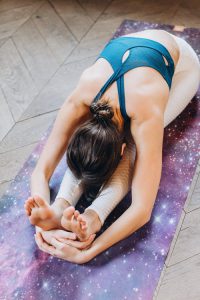 Contraindications for stretching?
Such a popular direction as stretching is suitable for almost everyone, techniques are suitable for people of any gender and age.
However, like any sports direction, stretching has a number of contraindications. It is not recommended to attend stretching classes for people who have problems with joints and ligaments, pathology of the spine, arthritis, osteoporosis, hernia, thrombosis, as well as serious diseases of the cardiovascular system.
BurnMyFatFast.com main goal is to help you achieve your fitness goals! Be with us!