Best  Healthy Fat Burning Breakfast 
What are Breakfast benefits?
First of all, it gives you the energy you need to get things done and helps you focus at work. Many studies show that eating breakfast improves  your health, including better memory and concentration on all tasks, and lower chances of getting diabetes, heart disease, and being overweight.
Here are the reasons why not allowed to skip breakfast !!!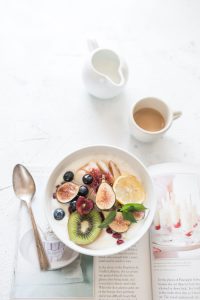 Scientists have proved that people who eat breakfast are constantly much more resistant to stress, and their immunity is stronger.
Everything is possible only in the morning. Due to the fact that there is still a whole day ahead that will require energy, morning calories never turn into fat, no matter how much you eat. So in the morning you can afford fast carbohydrates, such as a cake, without harming the figure.
Hunger control. American nutritionists proved that the foods you eat on breakfast affect your hunger during the day. For example, having breakfast with eggs, you are not hungry so much and, as a result, the portions for lunch and dinner will be less. And if you have breakfast with cereals – rice, buckwheat or oatmeal – the consumption of fatty foods will decrease.
Good mood. Nothing improves your mood like something tasty in the morning. In addition, having breakfast in a relaxed atmosphere, you can gather your thoughts for the coming day.
Here are  Healthy Fat Burning Breakfast Ideas you're going to love …
Breakfast in less than 10 minutes is real …Tasty, hearty and nutritious!
1.Chocolate oat cereal porridge with fresh fruits.
You will need 1 table spoon of Greek yogurt, 1 tea spoon of cocoa,400 gr of oat cereal, 100 gr of fresh fruits, 200 ml of coconut water. Mix oat cereals with cocoa, put the this mix into the bowl and add coconut water. Simmer over low heat, stirring constantly, until cereals has thickened, about 15 minutes. Remove from heat and stir in Greek yogurt. Decorate with fresh fruits and serve.
2. Quinoa and Chia Porridge.
 You will need quinoa and any milk you like (dairy, soy, or almond), healthy spices like cinnamon, cardamom. Plus, it's high in protein. Simply put all the ingredients into a pot and bring to a boil. Then simmer, stir, and top with your favorite seasonal fruits.
3. Avocado toast with eggs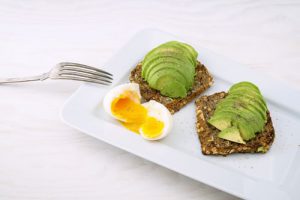 Take two lightly toasted slices of brown bread. Put smashed avocado and a sprinkling of salt and pepper. Put on top two sunny-side up eggs. You will get a healthy dose of protein and VOILA  you've got a well-rounded breakfast.
4. Breakfast Egg Muffins.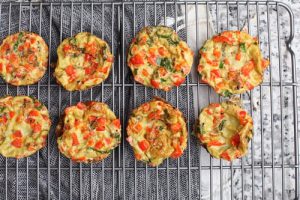 Blend 3 eggs with spinach, bacon, and cheese, and then pour the mixture into muffin tins. Bake for 15–20 minutes before serving. Serve with some greens on top. Easy and delicious!
5. Egg and sausage casserole.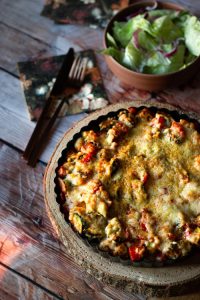 Layer the vegetables, sausage, and cheese in the pan. You can use a slower cook. Pour  a bit of regular milk on top. Put the cover and leave it without moving for 10 min.
6. Tofu scramble.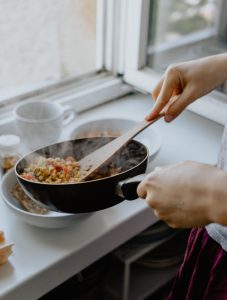 No problem if you stuck with last night's leftovers.  If you have some leftovers of  tofu and vegetables, you're good to go for this easy eggless scramble. Combine your ingredients in a pan and throw some potatoes on the side.
7. Cheese and tomato omelette.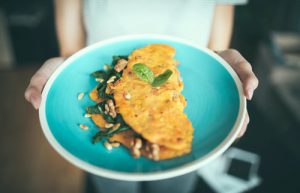 You should always make an omelet in a nonstick pan.You need 2 large eggs, 2 table spoons of milk,1/4 teaspoon of salt, fresh chopped tomato, and grated cheese. Mix all ingredients in a medium bowl, stirring with a whisk. Make the pan hot and after pour a whisked mix into the pan. The eggs should now resemble a bright yellow pancake, which should easily slide around on the pan. Cook for another few seconds  until there is no uncooked egg left. Now serve it with some cheese on top.
Enjoy your healthy breakfast and Bon Appetite!
BurnMyFatFast.com main goal is to help you achieve your fitness goals! Be with us!
Read more about  Healthy smoothies for breakfast!
Read more about 55 recipes of  easy breakfast!