Dance Workout benefits and Weight Loss Dance.4 TOP Dances.
Have you tried many workouts, training, and even diets? And nothing helps to lose weight?
I know the best way that will help you to lose weight for sure! It is called Dance workout classes!
Dancing was always one of the best means to combine fun and exercising.
It doesn't matter if you twerk as a workout, or dance salsa, Zumba, or ballroom dance. Dancing can be a great way to get a slim body.Thanks to some types of dancing, you can lose weight even faster than exercising. Remember that dancing classes are the most enjoyable, emotional and interesting way to get a beautiful shape.
Here I will tell you how to lose 500 calories in just an hour!
1.Pole Dance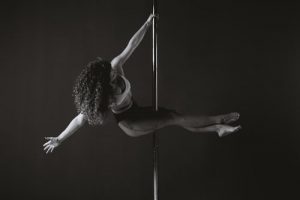 Pole dance has become one of the fastest-growing fitness trends in the world. It might look like it's just a bit of occasional fun for a few half-dressed women but it is a massive enormous fitness.
Classes include all types of load: aerobic, stretching, elements of acrobatics. Pole dance is not a striptease, as many think, but only an imitation of it.
How much can you burn in an hour of training? 450-700 kcal
Dance workout benefits:
It leads to fast weight loss

It gives you self-confident

You will be less stressed out

It's good for your bones and joints

It's good for your heart and blood flow

You will be able to fall asleep much easier
Difficulties:
 You cannot learn pole dancing in one, three, or even five lessons. This is a very hard work that requires perseverance, commitment, patience. A beginner can start training, but it's still better to have a good stretching right away.
2.Latin dances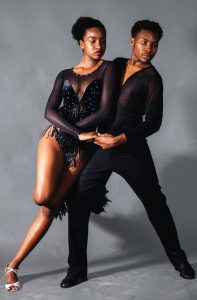 Energetic, emotional Latin American dancing is definitely what you need to burn fat quickly. Bachata, salsa, cha-cha-cha, rumba, jive – the choice is huge! Fatigue, weakness, bad mood – these concepts simply do not exist when you dance salsa or rumba.
Also, most of the Latin American dances are performed in pairs, which means that during the dance you cannot be lazy so as not to let your partner down.
Dance workout benefits:
Weight loss

Target all muscle groups

Relieves stress and improves memory

Lower cholesterol level

Aid joint and bone health

Improve balance

Improve self-esteem
How much can you burn in an hour of training? 400-500 kcal.
Difficulties:
 Not everyone can perform movements at such a frenzied pace that Latin American dances require.
To see the result, you have to show your best at every class.
3.Belly dance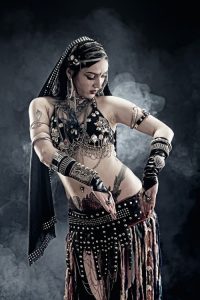 Belly dance is one of the sexiest and most sensual dances. Do you think it does not contribute to weight loss, since only the stomach is involved in it, and all movements are very smooth?
Belly Dance involves much more than the belly! In fact, belly-dance can benefit many parts of the body. 
Dance workout benefits:
Helps in Preparing for Childbirth

Boosting your Self-Esteem

Reduce Stress

Aiding digestion

Building the back muscles evenly

Beautiful hips are formed
How much can you burn in an hour of training? 350-400 kcal.
Difficulties:
This dance is not the easiest dance direction, but at the same time, the load on the joints and ligaments during classes is minimal, which means that a woman of any age and any weight can learn this dance. And the most important is that You can dance every day – you don't need to rest between your workouts for muscle recovery.
4. Flamenco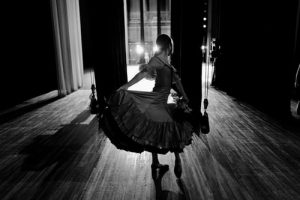 This is a very special Dance, it is a passionate Spanish dance.
Flamenco sets a very fast pace, so the process of losing weight will not seem monotonous and boring to you. Here you will understand what it means to be truly free!
Dance workout benefits:
Your hearing will be fine-tuned

You will gain self-confidence

Achieve harmony of body and soul

The dance will get rid of excess fat in the arms

Work out the back muscles
How much can you burn in an hour of training? 300-400 kcal.
Difficulties:
Flamenco, like any other dance, requires discipline and endurance. All body movements and stances are quite natural, you just need to understand the principle – and you can master flamenco in just a few months. And get a beautiful, seductive body.
So now you know 4 weight loss dances, what to chose it is up to you and your physical training =)
Are you looking for any other method of weight loss? Read our next article Sport Walking or Running for Weight Loss? 
BurnMyFatFast.com main goal is to help you achieve your fitness goals! Be with us!