Plus Size Models & Plus Size Fashion! 4 BEST Brands of Plus Size Fashion Clothes?
Hungry faints, emaciated figures, painful thinness, protruding collarbones – all this is not relevant for a long time. The fashion and advertising industries are taking great interest in the new standard of beauty – plus size models.
And in ordinary life, more often there are magnificent girls with a feminine, not thin at all.
In this article, you will find out what parameters plus size models have and everything about plus size fashion.
Who fits in "Plus Size Category"?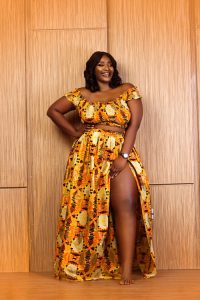 The plus size models are now conventionally called girls with parameters greater than 44. Accordingly, a girl with a proportional figure and a height of 175 centimeters or more can become a plus size model. She can wear size 46, 48 or 50, sometimes larger.
The classic parameters of the plus size model are 96-76-106 centimeters. A girl with a spectacular appearance and parameters 112-94-120 centimeters or more can also achieve great success in plus size fashion.
Plus-size concept: How it appeared and What it means?
The first plus-size clothing for women was made in the 1920s by Lena Hammerstein, a designer and founder of the Lane Bryant chain of stores in the USA. Initially, clothing was created in small quantities and was not publicized. It wasn't until the mid-1950s that the models were photographed and placed in the official Lane Bryant catalog.
The plus-size trend was gradually gaining popularity, and designers were starting to follow the example of Lena Hammerstein. They realized that average women didn't like too slender tall models on the runway. Therefore, fashion designers turned to plus-size models, the imperfect forms of which were more accepted in society.This is how plus size models began to work directly with retailers, designers and magazines, and in the 1970s they began to be invited by modeling agencies.
"Big Beauties Little Women" became the first agency to specialize in models with non-standard parameters. Its owner, Mary Duffy, is a feminist fashion expert, spokesperson, entrepreneur, writer, and motivational speaker. She was developing a beauty concept for women with imperfect parameters. Mary herself worked as a plus-size model, which prompted her to create an agency.
The origin of the term "plus-size"?
Based on politeness correctness, designers and model scouts did not name girls with more than standard parameters as "full girls". They came up with a more elegant wording: "one size larger" or the same "plus size". Within the category of plus-size models, there is also a classification by their shape. Their shapes are "triangle", "apple", "pear"…
Curvy girls are considered to be ideal models. "Curvy girls" with a pronounced transition "waist-hip". The most famous plus-size model Ashley Graham today. 
Plus Size Brands?
Plus-size clients want to be on an equal footing with the rest of the fashion industry. Teenagers want to dress in trendy clothes, while older women want to look elegant and plus size women are looking for more than just another bag to hide their shapes.
1.American designer Jason Wuis widely known. He is designing celebrity looks and acting as Creative Director for Hugo Boss and his own line of Jason Wu Gray. Jason designed wedding dresses too. But one year ago he plunged into the plus-size market,clothing for the average American woman. Jason Wu's collection in sizes XL to 4XL, was inspired by the glamour of the 1950s. It includes many options, from black tulle dresses to negligee.
2.Another body-positive brand, Universal Standard, entered the market in 2015, when its founders, Alexandra Waldman and Polina Veksler, decided to change the outdated fashion assessment system.They believed that there should be no distinction between thin and fat stores. Waldman is the author of several articles on fashion and art, who is herself a large woman. In her opinion, a woman with "plus size "shapes should not feel constrained by her size of cloths and, moreover, has the right to feel confident in her own body.
3.Asos represents youth large size clothing from the English mass market.The quality corresponds to the price, everything is fashionable, bright and unusual.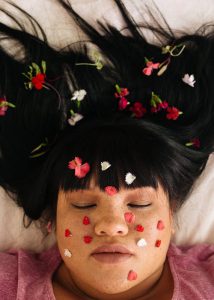 4. Persona is another Italian plus size clothing brand. Mostly casual, but very beautiful, elegant and fashionable. This clothes you can find at only small departments in Stockmann, but in Milan, there are several full-fledged stores, which have clothes for every day, options for special events, as well as swimwear and accessories.
You don't have to exhaust yourself with dangerous diets or surgical procedures to feel beautiful, attract the attention of others, and receive complements. You can easily wear a large size and look truly luxurious, stately, spectacular. But you need to love fashion and beautiful clothes. Knowing your strengths, you can easily highlight them with the right dresses, suits and accessories.
Now you can be one of the real plus size models =)
BurnMyFatFast.com main goal is to help you achieve your fitness goals! Be with us!