Top 5 NEW Fitness Gadgets 2020 for Women!
Some devices like fitness gadgets 2020 for women can make sport training not only more effective, but also much more fun.
Every day there are more and more opportunities to improve athletic performance and monitor the physiological parameters of our bodies.
You won't surprise anyone with fitness trackers, heart rate monitors and pedometers.
Some of the hottest gadgets include a biometric jersey, smart jump rope, intelligent yoga Mat, and even a bottle to remind you to get some water.
 NOW let's talk about Fitness Gadgets 2020 for Women!
1.Intelligent Yoga Mat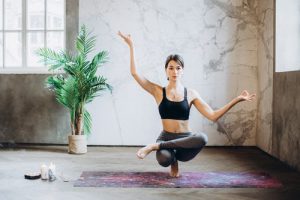 Outwardly, it is almost indistinguishable from the usual. But thanks to the "smart" stuffing, this gadget is able to replace a professional instructor.
This Fitness Gadget 2020 is suitable for those who are not ready to buy a subscription for group classes and spend time on the way to the gym.
This Mat is equipped with a variety of sensors that sense movements and monitor the distribution of weight over the surface of the mat. Before the first lesson, you need to indicate gender, weight and height. Based on this data, the mat will form individual recommendations for performing asanas and correct body position. The tips will come to your smartphone in real time.
If a mistake is made, the mat will tell you how to fix it. Plus, it can withstand heating up to 43 degrees, for example in the sun, and is not afraid of sweat.
2.Biometric T-shirt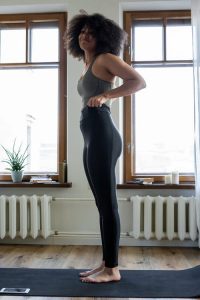 Dear Ladies, it's not just fitness trackers that can track your heart rate. They are being replaced by biometric clothing!
This amazing fitness Gadget 2020 Thanks to the built-in microsensors, smart textile products monitor the pulse, body temperature, muscle activity, the number of calories burned, the location of the athlete and the speed of his movement. All collected information is transmitted to the smartphone for further analysis.
 This digital item allows you not to overload yourself with additional fitness accessories. What's more, some smart T-shirt models detect the voltage level and alert the user if they are approaching extreme values. But you should wash smart textiles with care, strictly following the instructions.
3. "Analyze" Scales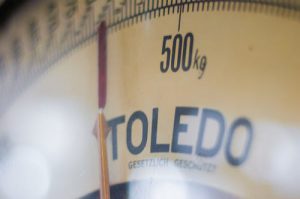 These scales help you know more than just your body weight.
The developers have improved the traditional measurement algorithms: now electronic devices allows you to conduct a full analysis of body composition right at home. Scales measure up to 15 different indicators.
For example, using this fitness gadget 2020 , you can find out the percentage of fat, bone and muscle tissue in the body, measure water balance, calculate biological age, determine the basal metabolic rate and body type.
The calculations are done using a safe, low-intensity electrical current that flows through the human body. Then the sensors analyze the resistance of different tissues, and the mobile application gives out all the available information…
4.Headband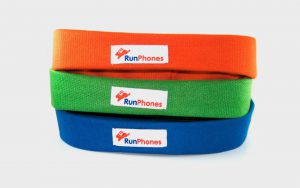 It seems that modern technologies have created all the optimal conditions for sports: you run with a special heart rate monitor or other device in ultra-modern sneakers, and only one thing breaks the perfect workout – always slipping headphones…
 But, Ladies, there is a different fitness gadget 2020 for those who are uncomfortable doing sport with classic headphones, they came up with an alternative – a headband.
This accessory combines two useful functions: provides comfort during training and allows you to listen to your favorite tracks. It looks like an ordinary headband made of soft elastic material.
Its main difference is built-in miniature speakers that can be connected to any gadget with Bluetooth technology. The accessory is securely fixed on the head and does not slip even during intense exercise.
In addition, unlike most headphones, the headband helps you not to lose audio communication with the outside world and to respond in a timely manner to extraneous noise. The most important thing is to remember to remove the stereo system from the bandage before washing =)
5.Smart Bottle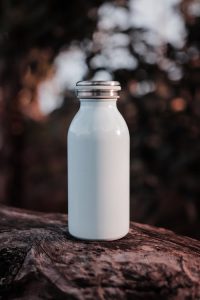 This is a water bottle that syncs with a smartphone or Apple Watch and reminds its wearer of how much water you need to drink in order to keep his body hydrated.
The bottle receives information from other gadgets about the user's level of physical activity, weather, and so on – and based on this data, calculates the required amount of water for consumption.
Now, Girls, You Know all Top 5 Fitness Gadgets 2020! 
BurnMyFatFast.com main goal is to help you achieve your fitness goals! Be with us!