6 Secret Dishes For Weight Loss
On this website I gave you some ideas of fat-free diets, this is one of the fastest and the easiest ways of weight loss. But you have to know that diets are not a perfect way to burn fat. It can be dangerous in case you did not consult with your doctor in advance.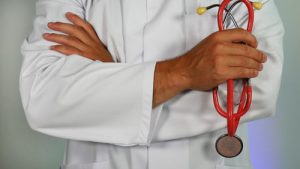 Mostly, the disastrous influence of diets is not visible right away. It can be shown later such as amnesia, often dizziness, black spots in front of the eyes, stomach problems, falling out teeth, or even double fat. Double fat? Yes!  95 % of those people who follow a diet gain more fat in the next 2 years as a result of a diet. So, I suggest you think twice before choosing a diet of a weight-loss method.  Honestly, I have a skeptical opinion about diets. Why do we need to exhaust our bodies with all these restrictions and the tiring calculation of fats?
All types of diets destroy our bodies. My method of weight loss is pretty simple and effective. Eat what you want at that moment when you want but you need to refrain from supplements, strictly forbid yourself to eat fast food, and instill a love for a healthy diet.
I will share with you some 6 healthy dishes recipes…
1

.Steam chicken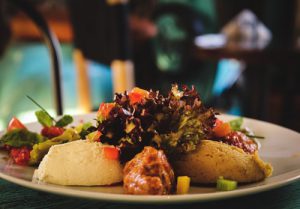 Ingredients:
Chicken Breast 300 gr

Hard cheese 80g

Chicken egg 1 pc

Onions 100 gr

Egg 1

Salt

 Oil for frying
Process:
Grind the chicken breast fillet in a blender. Grate the hard cheese. Chop onions finely, fry in a small amount of vegetable oil. Add grated cheese and onions to minced chicken. Add a raw egg, salt, and some favorite spices. Mix the mince well. Grease the double boiler lettuce with vegetable oil properly. Form medium chicken balls. Cook it for 30 -35 minutes. Decorate with lettuce and cut vegetables…
P.S (In case you don't have a double boiler you can make it by yourself. Take a small bowl and fill it with water, make the water boil. Put any lettuce on top of the bowl and put your chicken balls…)
2.Carrot pancakes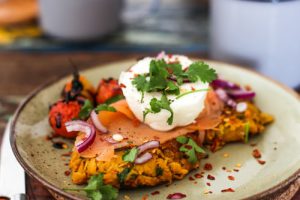 Ingredients:
Carrot 300gr

Chicken egg 1

Semolina 3 tbsp

Sugar 1 tsp

Dill1 tsp
Process:
Carrot pancakes are one of my favorite dishes. It is easy to make and delicious to eat!
Grate the carrots and squeeze out the excess liquid. Add the egg, semolina, sugar, salt, and dill. Mix the mass properly. Now fry it like you fry simple pancakes, 1 min from each side. You can serve it  with a  low-calorie sour cream.
3."Broom" salad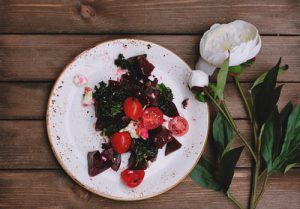 Ingredients:
Cabbage  100 gr

Carrot  1

Apple 1

Beets  100gr

Sea kale  100gr

Lemon juice  50gr
Process
Why is that called broom salad? This salad is like a broom that cleans your intestines from toxins.
Grate beets, carrot, and apple on a medium grater. Chop the cabbage finely. Add sea lake and season the salad with lemon juice!
4.Backed Pumpkin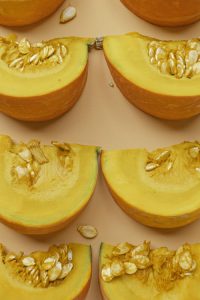 Ingredients
Pumpkin 1 kg

Olive Oil 3 tbsp

Pumpkin Seeds 3 tbsp

Cinnamon 1 tbsp
Process
Cut the pumpkin in half, then cut across into small pieces. Remove all the seeds. Sprinkle pieces of pumpkin with olive oil, season with cinnamon and grated nutmeg. Wrap with the foil and bake in an oven preheated to 200 degrees for 40 minutes. The removed seeds put in the oven until they get a  slight blush. Cool the pumpkin, cut into small pieces, removing the skin. Put the pumpkin on portioned plates, pour honey, sprinkle with pumpkin seeds.
5.Lentil puree
Ingredients:
Lentils 1 glass

Sweet red pepper 1p

Celery100 gr

Tomatoes  6-8 

 Paprika 1 tbsp

Black pepper 1 tbsp

Garlic 1p

Salt 1 tsp
Process
Do you know that Lentil is the best prevention and strong protection against senile dementia?
Peel the celery root, cut into small pieces, add water with salt and pour lentils here and add a clove of garlic. Boil until soft. Cool the lentils and celery a little bit, add paprika and pepper. Beat this mass in a smoothie with a blender. Season with all the spices. Warm the mass but don't boil!
6.Braised turkey with vegetables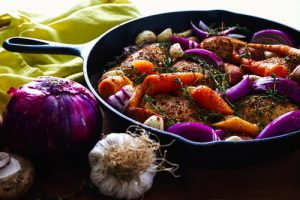 Ingredients:
Turkey fillet 700 gr

Zucchini 300 gr

White cabbage

Black pepper

Large tomatoes 2p

Carrot 1p

Onion 1p

 Law calorie Sour cream 50 gr

Salt
Process
This is one of the TOP dishes for weight loss. Wash and cut the turkey fillet across the fibers. Fry the turkey for 2 minutes on all sides. Next, transfer the meat to a bowl, pour some water, and cook over low heat. Chop the carrots and onion, add it to the turkey then add the tomato and simmer for another 3 minutes. Cut zucchini, pepper, and cabbage and add to the meat, while monitoring the amount of water and, if necessary, add some more. In 20 min the turkey is ready!
 From now you will in a good shape and healthy!
BurnMyFatFast.com main goal is to help you achieve your fitness goals! Be with us!
Read more about  Healthy Smoothies for breakfast and  Burn Fat Fast Workout!