6 Interesting Facts About Corn
Today, I want to tell you why corn is useful, what you can eat it while losing weight, how to cook it correctly and what dishes you can cook with it…
Corn For Weight Loss?
Can you eat corn while losing weight?
Nutritionists believe that it is possible – provided that you have no contraindications. There are even corn diets, but you need to follow them only after a doctor's examination.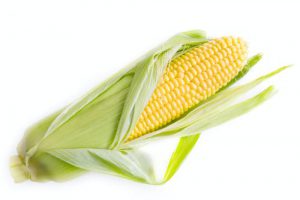 What are the benefits of corn?
For a long time, corn was considered sacred by the ancient Indian tribes. They loved it for its nutritional and beneficial properties – and for good reason. Corn will help you:
Improve digestion;

Deal with stress;

Improve the nervous system and the work of the heart and

Blood vessels;

Strengthen the health of the liver, kidneys and pancreas;

Improve vision;

Remove toxins and toxins from the body;

Strengthen immunity and fight colds and viruses.
What is the harm of corn?
Such healthy grains have several contraindications – they are very few in comparison with other products. You should not eat a lot of corn for those who are underweight – it is considered a dietary product and can have a laxative effect. In addition, with increased blood clotting and thrombosis, corn is also not worth getting carried away. And, finally, if you suffer from gastrointestinal diseases, you should not eat it during exacerbations – it will get even worse.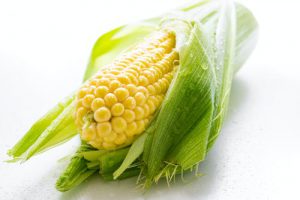 Raw yellow corn contains ( 100 gr): 
Calories 86 Kcal

Proteins 3.27 gr

Fats 1.35 gr

Carbohydrates 18.7 gr

Water 76.05 gr
The greatest losses of vitamins and some minerals occur when preserving the product. Thus, the presence of potassium, phosphorus and magnesium is reduced by almost 2 times!
Corn is a hearty and nutritious food with a lot of protein. And it also prevents the fats that come with food from being absorbed in the body – this effect allows you to use corn for weight loss.
Depending on how you cook it, its calorie content also changes:
100 grams of boiled corn contains 123 kcal;
in 100 grams of fried corn – already 441 kcal;
in 100 grams of canned corn – 119 kcal;
and finally, 100 grams of popcorn contains 325 kcal.
This, of course, is not about the corn diet. It is enough for an ordinary healthy person to eat about 200 grams of corn per day – this way he will receive all the necessary vitamins and minerals. But it is no longer recommended, because side effects may occur in the form of problems with the gastrointestinal tract.
Medicinal Use
For medicinal purposes, a raw material known as "corn hair" is used, which is obtained from corn stalks with stigmas. Stigma contains fat-soluble, hydrophobic vitamins (involved in protein synthesis and ensuring normal blood clotting), ascorbic acid (ensuring the functioning of connective and bone tissue), fatty oil, some steroid alcohols, glycosides, and traces of essential oil.
Fatty unrefined oil, which contains up to 57% in the embryos of some maize varieties, is prescribed as an auxiliary and prophylactic agent for obesity, disorders of lipid and protein metabolism in atherosclerotic formations, as well as for impaired glucose absorption and the risk of developing diabetes mellitus.
 What to Cook?
What kind of dishes with corn are not prepared!
Salads, pastries, side dishes are made with it, added to main courses. Here's our list of favorite corn dishes:
Mexican-style grilled corn, ideal for cooking in the country or a picnic;

If you are tired of rice, potatoes and pasta, know that you can make many interesting side dishes from corn;

A salad with crab sticks without corn, of course, cannot be imagined;

Rice with corn and vegetables is another great side dish;

In a sauté with chicken, corn adds a piquant sweetish note
BurnMyFatFast.com main goal is to help you achieve your fitness goals! Be with us!