6 Motivation for Weight Loss or How to be Always Fit?
There are millions of ways how to lose weight: from the simplest and "free" to the most sophisticated and pricey. But, it all depends on your capabilities and, most importantly, motivation for losing weight =)
Starting a healthy weight loss plan can sometimes seem impossible. That's why I will tell you how to find motivation for weight loss and how to be always fit now!
How to properly motivate yourself to lose weight and what you need to do for this?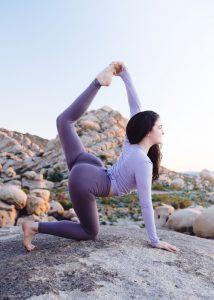 1 Always Remember why you want to do the workout!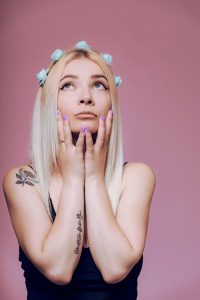 Clearly define all the reasons why you want to lose weight and write them down or build a vision board with images that reminds you what to accomplish.
Put this list or the board in a visible place, so every day you will see your motivation list. This will always help you to stay committed and motivated to reach your weight loss goals.
Your reasons could include such examples like: looking your best for an event, improving self-confidence, fitting into a newly bought dress and so on.
2. Society Opinion!
"Wow, you got fat!"
 Who wants to hear such a phrase, especially from people whom you know well? Nobody!
Unfortunately, we are not always surrounded by people who are tactful and who want only the best for us. Even if you don't care much about your shape, and you don't care what others say, this thought about this phrase will come back to you again and again, and sooner or later you will think, "Isn't it true?".
It turns out that the opinion of others is just the exact motivation for losing weight, which women are guided.
3.Make your workout fun!
Figure out how you want to exercise. Alone or with friends? Inside or outside?
You can join other people and challenge yourself in a new way. Or exercising alone can be great too. For example, if you want to become fitter but hate going to the gym, take an exercise class, such as Pole Dance or Zumba, Nordic Walking.
4. Small Reward!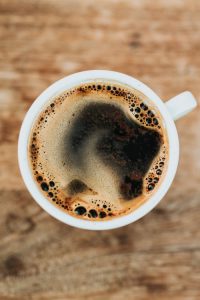 Promise yourself a reward after your workouts.
You can give yourself a short break from work, treat yourself to a snack or delicious latte, get a relaxing massage.
This can keep you excited and motivated for the next step. I personally, get a real motivation from a thought of morning cup of Americano under fresh air in just-opened café shop after exhausted Nordic walking, that gives me a lot of energy for a whole day.
5.The cause of various diseases!
Owners of curvaceous shapes will not lie,that extra kg is not only an aesthetic problem but also the cause of various diseases such as varicose veins, edema, shortness of breath, diabetes, problems with the heart and hormone-producing organs (thyroid, pancreas, ovaries, etc.). 
Our health is the most important motivation for losing weight. Getting rid of extra kg, you will make your body lighter, which means that load on all your organs.
6.Guy's attention!
 They say «Meet by clothes, see off by mind».
At the very beginning, all men evaluate girl's appearance, and then they care about our "rich and deep inner world". And even if they say that they do not care about the shape, you need to believe such words with caution.
Remember,a woman should always be beautiful and desirable, and this is the best motivation for losing weight, isn't it?
 I found a stimulus, What's next?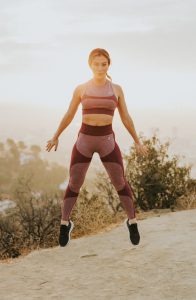 If you found a stimulus and a desire to lose weight, then firmly decide that you are not starting the process of losing weight tomorrow or Monday morning, but RIGHT NOW.
Begin to revise your diet starting with breakfast. It is the best to eat food that is rich in carbohydrates and proteins in the morning, and do not forget about vitamins and minerals.
Diet or Sport?
The motivation for weight loss leads us to important thoughts about diets.
There are so many numbers of diets for every taste and color, but remember that only a nutritionist can advise you on the effectiveness and rigor of each of them. But dieting is not the only measure to motivate you to lose weight.
 Sport is one of the main parts of an active lifestyle. Nutritionists and doctors insist: a truly healthy, and most importantly, the long-term result of weight loss is brought only by a combination of physical activity and a healthy diet.
Now you know everything to find Motivation for Weight Loss or How to be Always Fit =)
BurnMyFatFast.com main goal is to help you achieve your fitness goals! Be with us!