Top 4 Face Rollers from Natural Stones
Face rollers from natural stones have become the latest trend in the beauty industry. Jade, crystal, amethyst or rose quartz – which natural stones should you choose? Let's find it out together!
Lovers of Chinese medicine are familiar with face rollers from natural stones for facial massage, because it is China that is considered the birthplace of this unusual beauty tool. But modern girls fell in love with face rollers from natural stones for their "magical" properties and unusual appearance.
What is a phenomenon of Face Rollers from Natural Stones?
With age, the skin regeneration process slows down. While newborn's' skin is renewed every 72 hours, among people aged 18–35 years, the skin is restored once a month. Moreover, the skin becomes thinner, becomes less elastic – less collagen is produced.
Aging skin is the result of exposure to ultraviolet radiation, poor sleep, stress. Relieving tension and improving blood circulation are simple things that can give your skin a healthier, more radiant appearance. Facial rollers, of course, are not a substitute for going to a beautician (if only because they work on the surface of the skin), but they can help achieve visible results.
Massaging with this face rollers will immediately reduce puffiness and dark circles under the eyes. It will refresh, brighten and even out your complexion. A face roller like this works very well with your favorite oil, serum, or fabric mask.
Face Rollers will strengthen and accelerate the effect of cosmetics, while simultaneously cooling and smoothing the skin. It is also very relaxing and toning – tired skin will be very grateful for these few simple movements along the oval of the face.
 Face Rollers are increasingly being made from natural stones such as jade, rose quartz or amethyst.
The unique properties of individual natural stones allow you to choose the type of roller that suits.
Types of face rollers from natural stones?
Jade face roller
Jade, according to alternative medicine, has a beneficial effect on skin, hair and heart. Using a roller made of this stone, you will strengthen the lymphatic system, reduce the appearance of pores and even "cleanse" your body (and mind) of negative emotions.
Massaging your face with a jade roller will also help combat skin imperfections such as acne or slight redness.
Rose Quartz Face Roller
The rose quartz roller is especially recommended for those who want to reduce the appearance of small and deep wrinkles. Facial massage with this roller will delay the aging process of the skin and, thus, have a positive effect on the complexion – it will noticeably smooth the tone. An additional benefit of rose quartz is that it is colder than jade.
Rhinestone Face Roller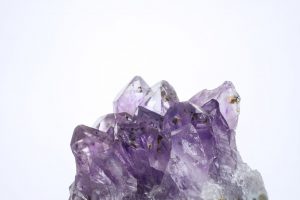 Rock crystal is definitely one of the most powerful healing stones. It is used not only for cleansing the body, but also for living quarters. A massage performed with a rock crystal roller will not only positively affect your complexion, but will also give you more energy and you will feel happier – people who are constantly under stress will love it.
 Amethyst Face Roller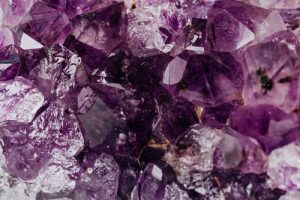 This face roller will appeal to those who are struggling with skin problems. Amethyst soothes the skin, eliminates bacterial and viral infections, and helps to detoxify the body. In addition, the so-called stone of harmony and relaxation will help you focus and calm down – so it is worth using it in the evenings, before bed.
Face Rollers from other natural stones
Jade, rose quartz, rhinestone and amethyst are the most popular natural stones and, at the same time, the most recommended natural stones used as facial massage rollers. However, there are many more options of face rollers:
desert sand roller (relaxes and relieves emotional stress).

tiger's eye roller (improves the functioning of the endocrine system).

roller from rainbow fluorite (rejuvenates and eliminates diseases)...
Check our Online BurnMyFat Shop to buy Matcha Tea for weight loss with a great discount and free delivery!
BurnMyFatFast.com main goal is to help you achieve your fitness goals! Be with us!