Best 7 Nuts for Weight Loss
Nuts are very beneficial product for weight loss.
They contain healthy fats, proteins, dietary fiber, vitamins and minerals that can help you lose extra kg, improve your metabolism and provide you with energy. Nuts are very high in calories, which can be counterproductive.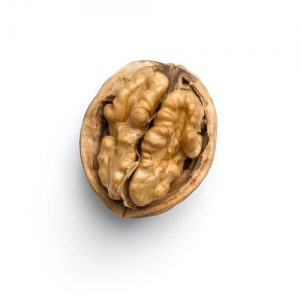 Nuts are amazing. They're delicious and filling, suitable for any type of diet from vegan to keto, and can be added to a wide variety of meals or eaten alone as a nutritious snack. Still, they differ in composition and in their most important properties.
It's time to find out what is special about each of the popular nuts and put together your own perfect mix.
Therefore, you need to know which nuts you can eat and in what quantities to lose weight. This article lists the top 9 nuts for weight loss.
1.Walnuts
Walnut is a great nut for weight loss.Walnuts are the most common weight loss food. They are rich in B vitamins, omega-3 fatty acids, micro and macro elements. The calorie content of 100 gr of the product is 654 kcal.
You can safely consume 30 grams per day of walnuts to lose weight. You can eat them for breakfast, afternoon tea or lunch. You can add some nuts to a cocktail or salad.
2.Almonds
Almonds are not only taste good nuts but also good nuts for weight loss. They contain protein, dietary fiber, monounsaturated and polyunsaturated fatty acids and calcium. Scientists have found that people who regularly consume almonds were able to lose weight and further maintain their ideal weight. 100 gr of this product contains 645 kcal.
Consume a handful of almonds a day. Best in the morning or before training.
3.Pistachios
Pistachios are one of the best nut for weight loss. However, for weight loss, only unsalted in-shell nuts are recommended. If you are in control of your serving size, you can enjoy them as a snack without fear of gaining weight. Caloric content of 100 gr of product is 556 kcal. It is allowed to consume 40 pistachio kernels per day. You can divide this number of nuts into two doses. Eat 20 nuts for breakfast and the rest for dinner.
4.Peanuts
Peanuts are packed with nutrients. It is an excellent source of protein, healthy fats, folate, vitamin E, calcium, and iron. Peanuts reduce blood cholesterol levels and protect against heart disease, diabetes and high blood pressure. The calorie content of 100 g of the product is 611 kcal. It is recommended to consume no more than 30 gr of nuts per day! Peanuts are eaten as a snack.
5.Cashew nuts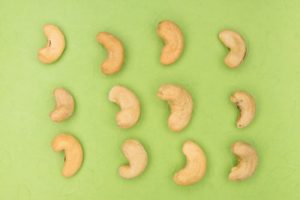 These nuts taste amazing and if consumed in limited quantities will help you lose weight. This is because cashews are high in nutrients that contain monounsaturated fat, vitamin K, dietary fiber, protein, calcium, magnesium, and zinc. The calorie content of 100 gr of nuts is 643 kcal…
Eat raw, dry-roasted, and unsalted cashews as a snack. Can be eaten for breakfast or added to smoothies.
It is recommended to consume no more than 30 gr of cashews per day…
6.Macadamia nuts
Nuts are high in calories, but still great for weight loss. They contain protein, dietary fiber, monounsaturated fat, calcium, and magnesium. Macadamia nuts have antioxidant properties and therefore help to reduce weight. The calorie content of the product is 718 kcal.
You can eat 5-6 macadamia nuts a day. You can eat them before training or during breakfast or lunch…
7.Hazels
Hazel tastes great and contains a variety of nutrients. The nut is rich in monounsaturated fats, vitamins A, E and K, calcium, magnesium and protein. They promote weight loss and long-term satiety. The calorie content of 100 gr of the product is 653 kcal.
You can consume about a handful of nuts a day: during breakfast, lunch, or for an afternoon snack…
Now you know what nuts for weight loss to choose!
BurnMyFatFast.com main goal is to help you achieve your fitness goals! Be with us!